Riverbanks Zoo and Garden sees a significant decrease in call volume using conversational AI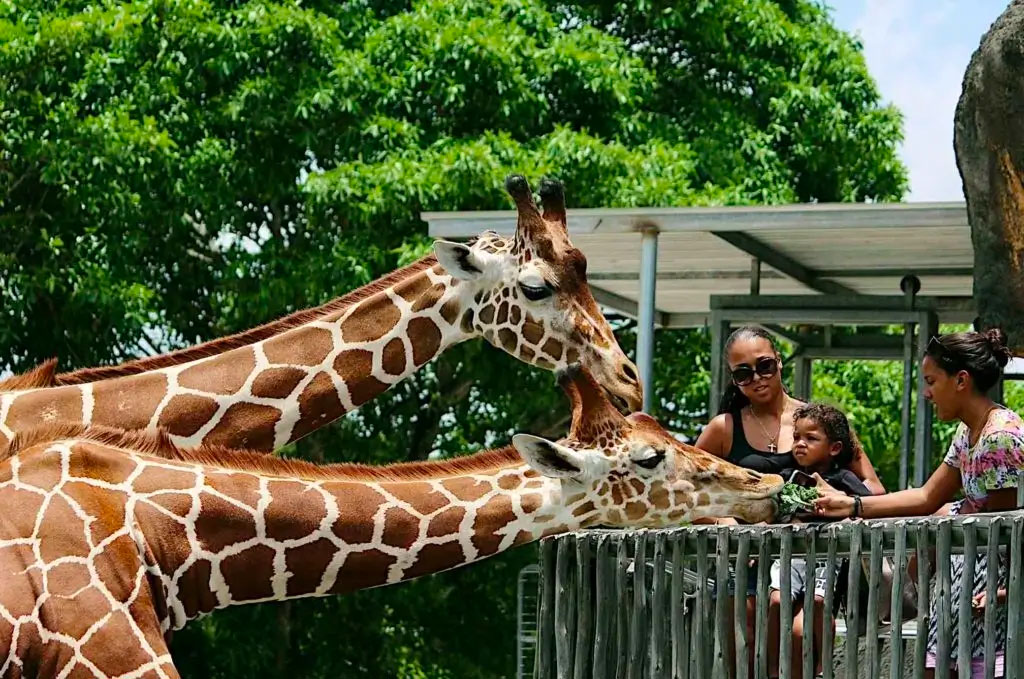 We launched a partnership in June 2018 with Riverbanks Zoo and Garden, a USA Today "10 Best Readers' Choice" Zoo and one of the largest mid-sized zoos in the United States. As one of South Carolina's leading attraction destinations, Riverbanks Zoo and Garden saw a record high attendance in 2018 and 2019. With this exciting growth in attendance, the Zoo team faced a challenge to keep up with the additional staffing and administrative costs that accompanied their impressive increase in visitors. Riverbanks Zoo used our conversational AI technology to implement a multi-channel virtual assistant on Riverbanks' website and Facebook Messenger. The goal was to assist with answering visitors frequently asked questions quickly and accurately. The virtual assistant, powered by AI, made an immediate impact on Riverbanks' increasing administrative needs. It not only decreased call volume but also provided their marketing team with in-depth insights about their visitors' questions.
Riverbanks is one of the largest mid-sized zoos in the United States and a leading destination attraction in South Carolina. They have a well-known, national reputation as one of America's best zoos and draw an impressive one million visitors annually. 2018 and 2019 have proved especially successful for the Riverbanks Zoo team, reaching their peak attendance as an organization. Riverbanks' success, while impressive, posed a challenge to their marketing and administrative teams because this increase in visitation also brought a rise in guest questions. The impact was felt at all hours of the day through their website, call center, and social media channels.
We launched a custom AI-powered virtual assistant to keep up with their increasing demand in visitor questions. The assistant, implemented initially on Riverbanks' website, brought immediate relief to the Riverbanks Zoo team and was quickly expanding to their Facebook Messenger. The virtual assistant has allowed Riverbanks to communicate with their visitors 24/7 in real-time while also decreasing the number of frequently asked questions answered by their customer service team. The use of our conversational AI solution allows Riverbanks' to refocus their valuable staff time. Additionally, the virtual assistant captures all of the Zoo's guest questions. This provides a new source of visitor data and insights for Riverbanks' marketing team to re-strategize their offerings and continue to stand out as a top-performing Zoo and attraction.
Riverbanks Zoo and Garden saw an 18% call volume decrease in 2018 compared to 2017. The virtual assistant has handled over 113,000 conversations since the beginning of the partnership and has seen over 44,000 unique visitors.
Conversations Handled in Summer 2019
Call Volume Decrease in 2019
Unique Visitors Helped in 2019
"The guest experience is one of our top priorities at Riverbanks Zoo and Garden. We pride ourselves on leaving a memorable experience with our guests, and this starts on our website and social media channels. We needed a scalable way to ensure we're offering our visitors the service they expect. Our partnership with Satisfi Labs has made an impressive impact on this initiative. Their AI-powered solution has decreased our administrative costs and provided us with new visitor insights to improve our Zoo Business Operations."
Lochlan Wooten
CMO, Riverbanks Zoo and Garden