Snowbird Wins NSAA Award for Best Use of Mobile Tech with Dog Chat
We launched a partnership with Snowbird in February 2020 in the middle of their busiest season, winter, and just a month before COVID-19 put the world on pause. Snowbird operates throughout multiple seasons with an abundance of information changing throughout the year. As such, we developed an AI-powered virtual assistant to answer a wide range of questions with the goal of helping inform guests, especially during COVID, and reduce call volume to staff.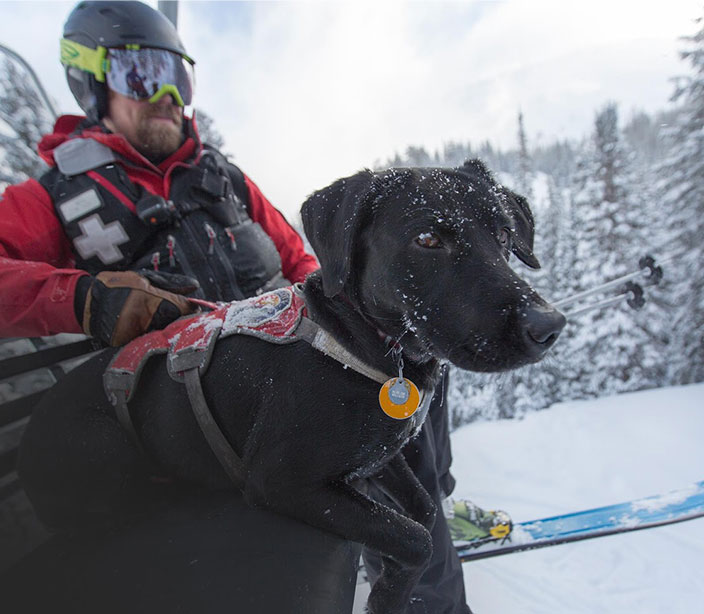 Snowbird is a year-round resort that operates throughout multiple seasons with information that changes constantly and quickly, often creating a large volume of guest questions. Because skiing was still permitted throughout the pandemic, they also saw a growing demand of guests hoping to recreate outside. In order to meet the needs of its guests during a time where important information was changing rapidly, the resort began to look for ways to ebb the flow of traffic to their human-powered call center.
To better meet the needs of their guests during periods of high volume, Snowbird launched the Dog Chat—a virtual assistant that has become an extension of the Snowbird brand first on their website and most recently on their mobile app.
Programmed with Ski and Mountain resort-specific knowledge volume, the Dog Chat can answer inquiries in real-time, ranging from information on Snowbird's COVID-19 safety protocols, ticketing, lodging deals, lift statuses, upcoming events, and much more.
The platform also provides a reliable way for Snowbird to communicate with guests no matter the time of day or how busy phone lines are. Finally, the virtual assistant allows Snowbird to learn from the questions being asked, helping to inform future communication strategies and operational decisions.
Since its launch, our AI-powered virtual assistant has answered over 38,000 inbound messages from more than 19,000 unique users through the end of April. At its peak, Dog Chat handled 1,500 messages and assisted up to 860 guests in a week. With Dog Chat in place, Snowbird has saved the equivalent of 30 workweeks of a staff member responding to each of these chat questions.
Providing immense help to customer service staff, 24% of all messages received by the Dog Chat have been ticket buying requests, which has allowed them to drive $150,000 in projected annual assisted revenue into the purchase funnel and save guests time. The Dog Chat has enabled Snowbird to free up call and email volume for their staff, allowing them to utilize more of their time to help on-site guests.
Thanks to their ability to weave their brand, avy dogs, with a useful and functional tool, Snowbird was awarded the 2021 NSAA Best Use of Mobile Technology.
Inbound Messages Received During 2020-2021 Winter Seasons
Projected Annual Assisted Revenue
Staff Member Work Weeks Saved
"In the digital age, people expect access to information easily and immediately. Guests are driven more and more to look for solutions online themselves rather than asking a person. While our webpage is optimized to provide all of the necessary information when planning a trip, we wanted to lower the barriers for our guests who had remaining questions in a way that was approachable, enjoyable, friendly, and informative. Satisfi Labs' virtual assistant ensures we can answer all of our guests' questions at any moment during any given time of the year. And, everything's better with dogs. With these truths in mind, the Snowbird Dog Chat was born."
Kolton Smith
Digital Marketing Manager, Snowbird